If you are interested in the friends of Castleshaw Roman Forts, please have a look at our leaflet.
If you would like further information, Please contact us via :

If you are interested in becoming a member of the Friends of Castleshaw Roman Forts,
You can use our Online membership application form
(Membership fees can be paid by Electronic bank transfer or Paypal)
Alternatively, If you prefer to send a cheque with your application,
Please download our membership form:
20
Membership Form (pdf format, Print out then fill in by hand)
Membership Form (pdf format, Enter your details using your computer, then print the completed form)
If you would prefer to set up a Standing Order for payment of fees, Please see the Standing Order Form.
When paying by any form of electronic transfer, please include your name in the 'reference' field so we can see who has paid, thanks.
| | |
| --- | --- |
| Subscriptions and Donations may be made by Credit / Debit card using | |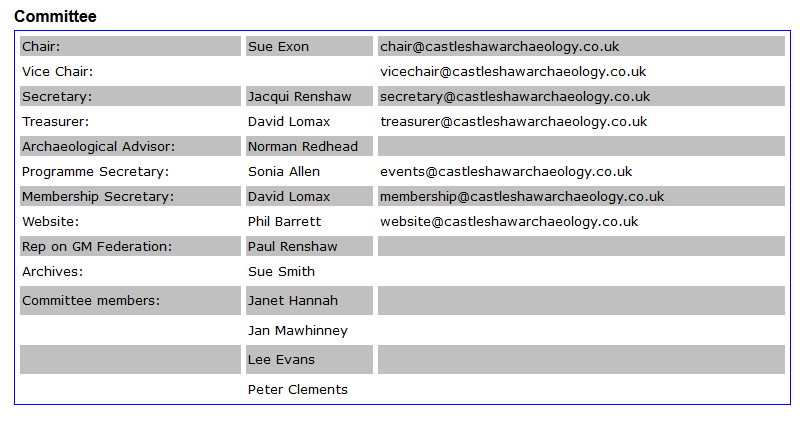 Articles for submission to the website, or comments about the website can be sent here

For the 'Friends of Castleshaw' Data Protection policy please click here
Sorry, the above email addresses are not clickable links, this is to stop 'Email Harvesting' software (That trawls the internet) collecting these email addresses for the purpose of sending us 'Spam'
sorry for the inconvenience.