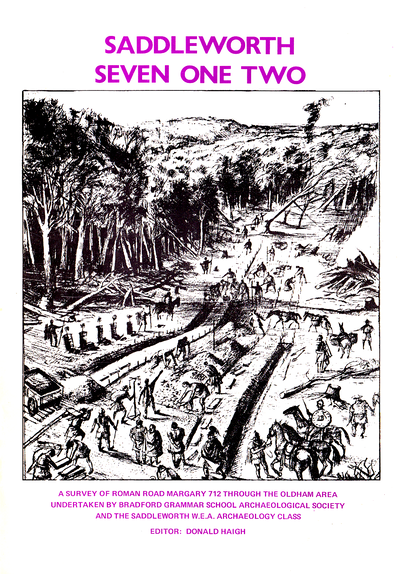 Saddleworth Seven One Two
Tracing the Route of Roman Road "Margary 712" Through the Oldham area to Castleshaw

Donald Haigh and the "712 Group", 1982
A combined team from the Bradford Grammar School Archaeological Society and the Saddleworth W.E.A. trace the Route of the Roman Road from Failsworth to the Castleshaw Roman Forts.

By studying aerial photographs, fieldwalking and excavations the group managed to disprove some previously thought routes and mapped the majority of the route of the road from Failsworth to the Forts.
We are very pleased to have been given permission by Donald Haigh to produce a digital edition of this booklet and is available from the Documents page.


---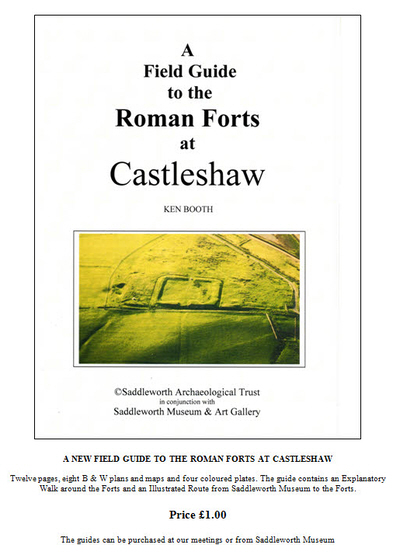 A Field Guide to the Roman Forts at Castleshaw
Ken Booth - Saddleworth Archaeological Trust 2009
Available from Saddleworth Museum, this is an excellent guide for those visiting the Roman Forts providing both a historical background to the Forts and an explanatory walk around the site


---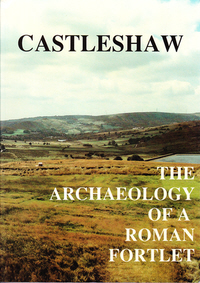 Castleshaw - The Archaeology of a Roman Fortlet
GMAU 1989
ISBN 0 946126 08 9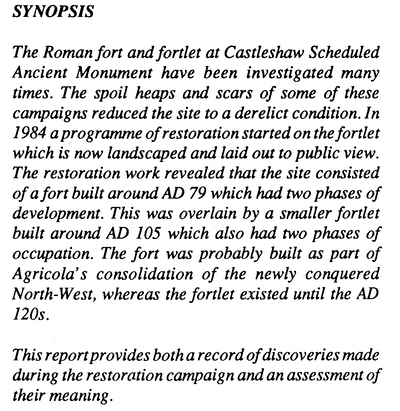 ---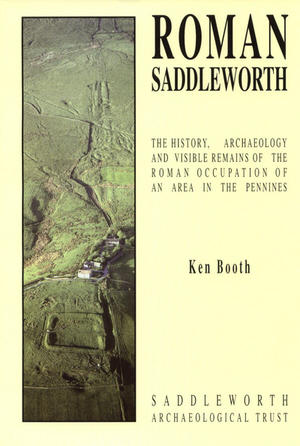 Roman Saddleworth
Ken Booth - Saddleworth Archaeological Trust 2001
ISBN 0-9540702-0-8


A comprehensive study of the Roman remains in Saddleworth, including details of the Roman Road (M712) as it passes through Saddleworth and Castleshaw and includes chapters on the Forts, Outside the Forts, The Finds, Roman Coins from Saddleworth and Tile Stamps from Castleshaw.